Perforated Flat Sheets Corten AZP Raw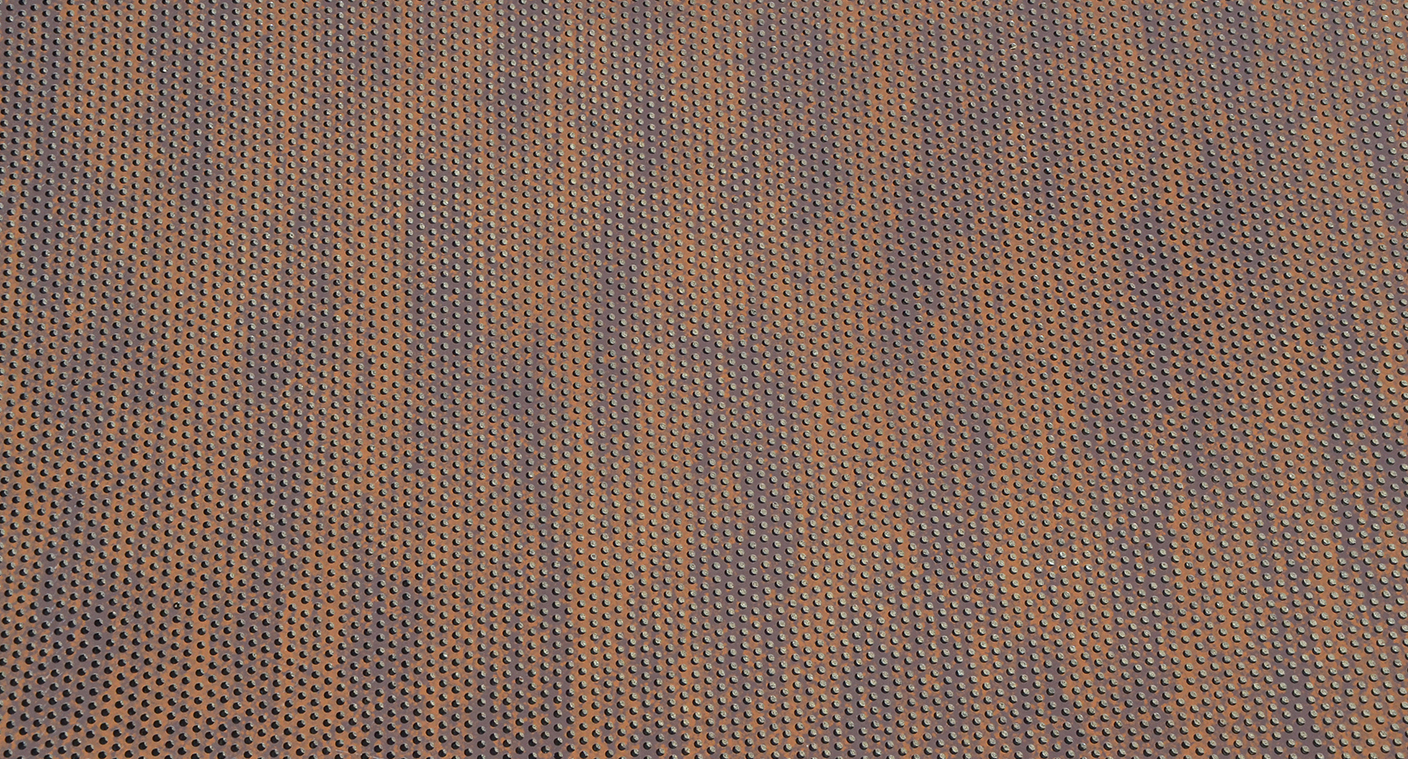 Corten AZP Raw is a PAINT finish that looks weathered and does NOT have the problems associated with rust run off from real Corten.
No rust stains and you do not need to wait for it to rust.
If you are interested in this panel I would highly recommend requesting a color chip or a sample panel done in Perforated Corten AZP Raw. You really need to see this panel up close to appreciate the beauty of the paint.
48" Wide x Any Length
24 Gauge, PVDF Paint Finish ( Aka Kynar )
Standard Perforation Pattern
.127 Round Holes With 7/32" Stagger and a 30.5% Open Area.
Custom widths, finishes, gauges and perforation patterns are available. Please Click on the request a quote icon and fill in the specifics.
Perforated flat sheets will be manufactured to any length needed.
Requesting a quote is simple with our quick quote form located on this page. Fill it out and get a delivered price.